Can't wait for the next art show?
No Problem! Head on over to my online shop and have it shipped right to your door.
⭐️⭐️⭐️⭐️⭐️ This mug is just as beautiful as the picture. It's comfortable to use and a nice addition to my collection. It shipped quick and was well packed. Thank you so much.
-Ruth G.
⭐️⭐️⭐️⭐️⭐️ This item is absolutely gorgeous! Packaged very well to keep it safe in the mail, arrived very quickly!
-Carol L.
⭐️⭐️⭐️⭐️⭐️ Thank you for your beautiful work. We love your pieces. This makes morning coffee special.
-Stella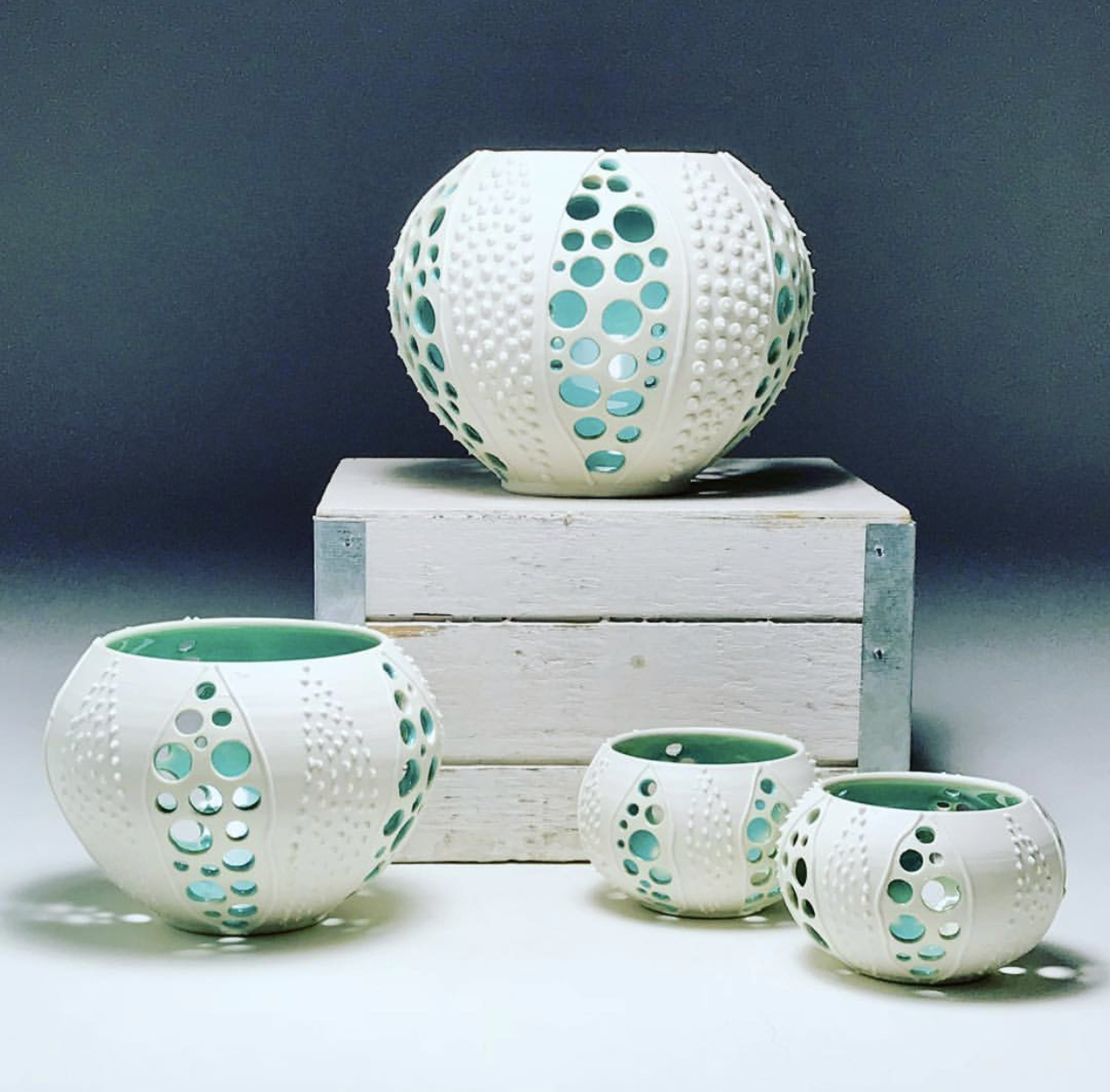 "These sea urchin inspired luminaries are so gorgeous lit up at night."
"Fill this beautiful bowl with water and floating candles, or let it speak for itself as an accent piece on your table."