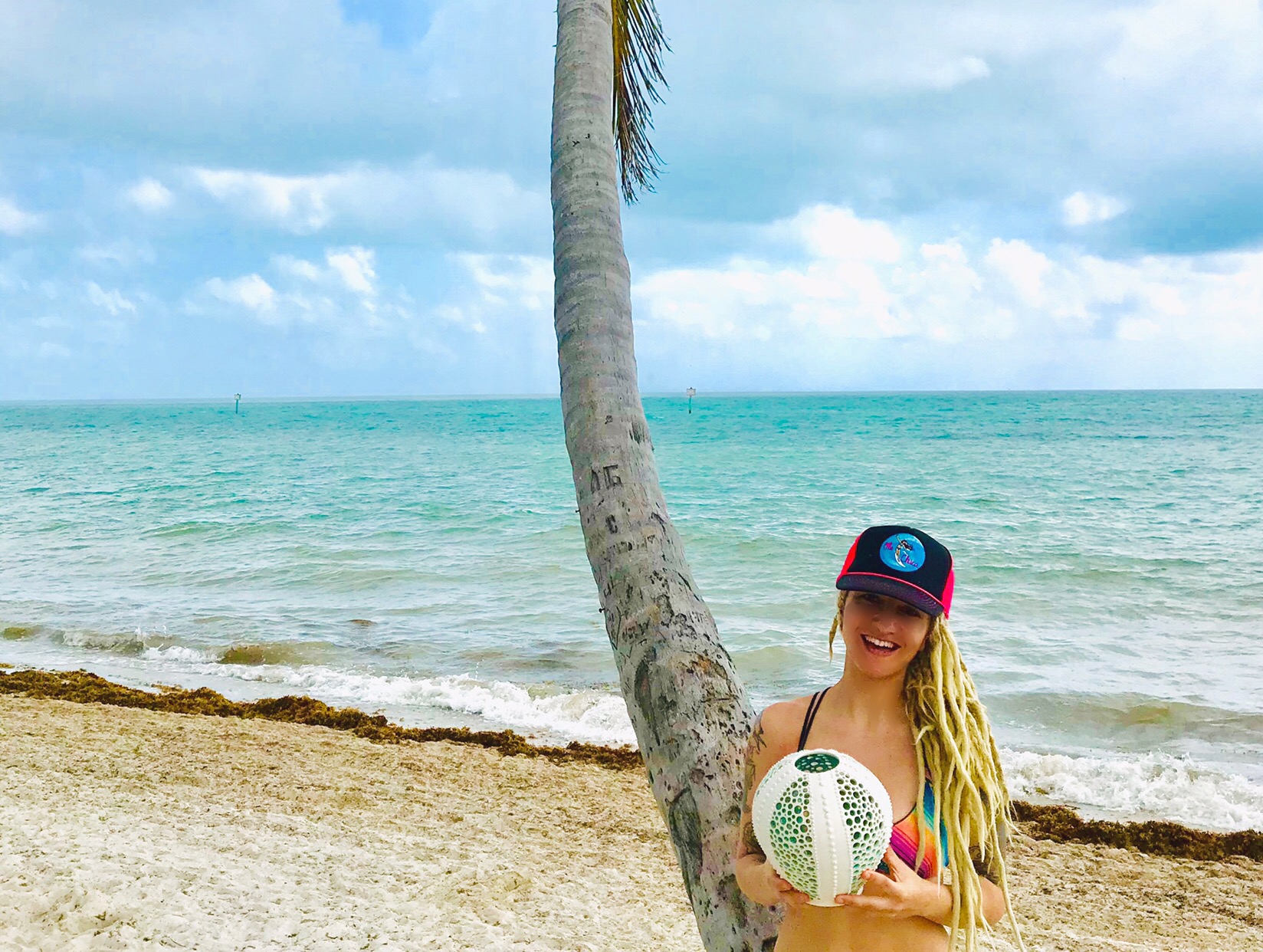 Hello! I'm Anja, the designer and potter behind the porcelain pieces you see here.
Stay up to date with my newest creations by following me on social media.
handmade in Asheville, North Carolina
All my porcelain pieces are thrown on the wheel. They are dried and trimmed and then decorated patiently by me using a surgical bulb, applying thousands of tiny spikes.
The technique used to achieve my signature black and white designs is called Sgraffito. I paint my wheelthrown pieces with black underglaze, then I scratch my designs through the dark layer into the white porcelain.
These Jellyfish sculptures started out as a collaboration between me and my friend Genevieve Van Zandt. All parts are fired separately and assembled afterwards to create a freely moving, organic feeling Jellyfish Sculpture. They are meant for Indoor Use only.